Our Vision & Mission Statement
Our centre
Useful links
Hear Our Voices brochure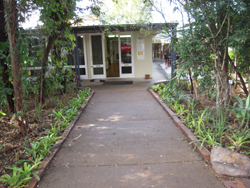 Our Commitment
All of these services are provided in a non-judgmental community meeting place responding to community needs. The Centre promotes the sharing and learning of skills within the community and the fostering of community spirit
The Centre responds to the needs of the local community through community development work and provision of a range of services such as information and referral, crisis support, and community education in order to facilitate and enable personal and social development.
A variety of group activities are held at the centre to cater to the needs of the community.
Hear Our Voices brochure
For people who have experience of elder abuse
Sherwood Neighbourhood Centre is excited to advise that it has been funded by The Qld Department of Communities, Disability Services and Seniors Advancing Queensland to develop a peer education and support group for people who have experience of elder abuse. The Hear our Voices program will offer group sessions with guest speakers on topics that participants see as important as they move toward recovery and ongoing wellness.
This is a great opportunity to share your experiences and develop friendships in a supportive environment over a free morning tea. Interested?
Contact Elizabeth on 3379 8616 or drop into the Centre to discuss.
Our Objectives
for the Centre
To alleviate social isolation
Carry out the promotion, establishment, support and assistance of social welfare programs
To assist in the direct relief of poverty, homelessness, illness, disability and isolation.
The Green Boxes at Woolies, Sherwood and now
at Coles, Corinda
We would welcome any donations of Non–Perishable food items for our EMERGENCY RELIEF PROGRAM.
Click to download brochure


Office Hours Monday to Thursday – 9am to 4pm – 3379 6963